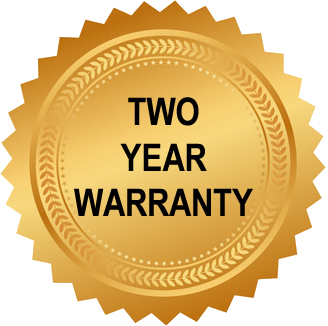 2 Year Warranty: All ADVACO pump rebuilds are covered by our exclusive two year warranty, from the date of installation, against defects in parts and workmanship.
ADVACO provides the highest quality rebuild service available for your Anest Iwata, Edwards, Leybold, and Varian scroll pumps.
As an independent rebuild facility, ADVACO offers a truly objective rebuild service with the sole goal of keeping your existing vacuum equipment running.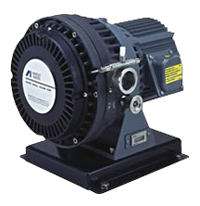 Included in Every Rebuild
Click Here to read more about ADVACO's - Best Service - Best Warranty - Best Experience.
The Blueprint Process
Disassembly/Cleaning
Via state-of-the-art, EPA compliant systems
Inspection/Quotation
Certified Vacuum Technicians utilizing specially designed and calibrated instruments will thoroughly inspect all of the unit's components (including electrical and diagnostic systems) vs original OEM specifications.
All consumable items quoted for replacement. Major components that do not meet original OEM specifications are quoted for replacement or re-manufacturing in our in-house machine shop (at considerable cost savings).
Assembly
Unit will be re-assembled in one of our dedicated manufacturing cells.
Testing/Quality Control
Extensive post re-manufacturing testing via proprietary software/hardware generating graphical data certifying both ultimate vacuum and pumping speed.
Applicable equipment software verified and re-set (run hours, etc.).
Inboard and Outboard Helium Leak Testing
Pumps We Rebuild
- Start typing to search pump models we service. Don't see a pump you are looking for? Contact Us Today.
| Manufacturer | Series | Model |
| --- | --- | --- |
| Edwards | XDS | XDS5/5C, XDS10/10C, XDS35i, XDS46i |
| Edwards | nXDS | nXDS6i, nXDS10i, nXDS15i, nXDS20i |
| Edwards | ESDP | ESDP12, ESDP30 |
| Edwards | GVSP | GVSP12, GVSP30 |
| Leybold | -- | SC 5 D, SC 15 D, SC 30 D |
| Agilent | IDP | IDP-3, IDP-7, IDP-10, IDP-15 |
| Agilent | SH | SH-110, SH-112 |
| Varian | Triscroll | Triscroll 300, Triscroll 600, PTS03101UNIV, SE E31001197, SH100, TRISCROLL 620, 300DS, 600DS |
| Ulvac | -- | DIS251 |
| Anest Iwata | -- | ISP250, ISP250B, ISP250C, ISP500A, ISP500B |
Request Information
We offer expert rebuilds, remanufactured units, and technical assistance for your vacuum pumps. Select an option below so our team can help you as quickly as possible.
Pump Rebuild Pump Purchase Technical Assistance General Information
Request Pump Rebuild Information
* required
Request Pump Purchase Information
* required
Request Technical Assistance
* required
Request General Information
* required