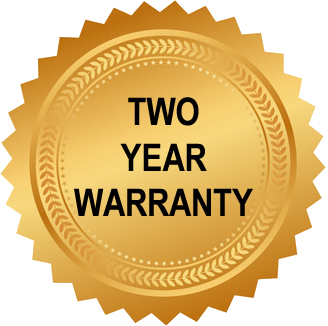 2 Year Warranty: All ADVACO pump rebuilds are covered by our exclusive two year warranty, from the date of installation, against defects in parts and workmanship.
ADVACO offers extensive remanufacturing services for your Brooks/Helix/CTI cryogenic cold-heads. We service all configurations - including Standard, Flat (F), and On-Board (OB, and IS).
We also offer a complete repair service for your IS1000, 8200, 8500, 8510, 9600 and 9700 series Brooks/Helix/CTI Helium compressors.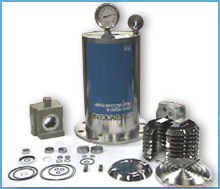 Included in Every Rebuild
Click Here to read more about ADVACO's - Best Service - Best Warranty - Best Experience.
The Blueprint Process
Disassembly/Cleaning
Via state-of-the-art, EPA compliant systems
Inspection/Quotation
Certified Vacuum Technicians utilizing specially designed and calibrated instruments will thoroughly inspect all of the unit's components (including electrical and diagnostic systems) vs original OEM specifications.
Assembly
The pump's Drive and Displacer units will be rebuilt, and the pump will receive all new consumables
Testing/Quality Control
Inboard and Outboard Helium Leak Testing.
Extensive post re-manufacturing testing via proprietary software/hardware.
Applicable equipment software verified and re-set (run hours, etc.).
Pumps We Rebuild
- Start typing to search pump models we service. Don't see a pump you are looking for? Contact Us Today.
| Manufacturer | Series | Model |
| --- | --- | --- |
| Brooks/CTI | Cryo-Torr Cryopumps | CT-4, CT-4F, CT-8, CT-8F, CT-10, CT-10F, CT-250, CT-250F, CT-400, CT-500 |
| Brooks/CTI | On-Board Cryopumps | Onboard 4, Onboard 4F, Onboard 8, Onboard 8F, Onboard 8FE, Onboard 10, Onboard 10F, Onboard 250, Onboard 250F, Onboard 400, Onboard 400F, Onboard 500, Onboard 500F, P300 |
| Brooks/CTI | On-Board IS Cryopumps | IS 8F, IS 250F, IS 320FE |
| Brooks/CTI | Compressors | 8200, 8500, 8510, 9600, 9700 |
| Austin Scientific | Cryo Pumps | Cryoplex 10, Cryoplex 8, CP-8 |
| Trillium | Cryo Pumps | CP8, CP8LP, CP10, CP16 |
Request Information
We offer expert rebuilds, remanufactured units, and technical assistance for your vacuum pumps. Select an option below so our team can help you as quickly as possible.
Pump Rebuild Pump Purchase Technical Assistance General Information
Request Pump Rebuild Information
Request Pump Purchase Information
* required
Request Technical Assistance
* required
Request General Information
* required