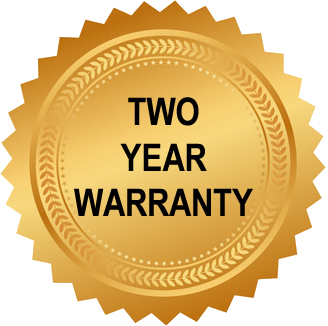 2 Year Warranty: All ADVACO pump rebuilds are covered by our exclusive two year warranty, from the date of installation, against defects in parts and workmanship.
ADVACO has been servicing helium leak detectors for over 25 years and currently offers repair services for Alcatel, Varian, Veeco, Leybold, Inficon, and Edwards portable helium leak detectors.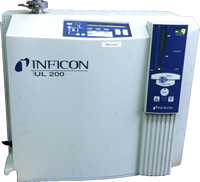 Included in Every Rebuild
Click Here to read more about ADVACO's - Best Service - Best Warranty - Best Experience.
Full Evaluation & Rebuild
The evaluation of your leak detector will include troubleshooting to identify any faults or areas that require servicing. Areas evaluated and activities performed could include:
Cleaning the vacuum system if needed
Checking voltage at strategic locations
Temporarily swapping components in order to identify faults
Testing of the vacuum pumps
Once the evaluation has been completed ADVACO will provide a report advising the scope of work required to restore your leak detector to operational condition.
Leak Detectors We Rebuild
- Start typing to search Leak Detector models we service. Don't see a Leak Detector you are looking for? Contact Us Today.
| Manufacturer | Series | Model |
| --- | --- | --- |
| Alcatel | -- | ASM10, ASM110, ASM120, ASM121, ASM122D, ASM140H, ASM142, ASM151, ASM180, ASM180TD, ASM182 TD1, ASM182T, ASM192, ASM310, ASM340, ASM380, ASM52, DGC-151 |
| Edwards | -- | Spectron 3000, Spectron 600, Spectron 300E, Spectron 5000 |
| Leybold/Inficon | -- | Phoenix XL Dry, UL500, UL1000, Leak Detector, L200, Phoenix 300, UL400, UL5000, UL100, UL1000 Dry, UL200, UL1000 Fab, UL100T, UL100+, UL200D |
| Pfeiffer | -- | HLT150, HLT160 |
| Agilent/Varian | -- | 938-41, 947, 979, 936-40, 956, 948, 959, VSMR151, VSC15, VSPD03, VSPRO2, VSMD30+, VSMR15, VSBD30+, VSVR15, VWMD15, 936-40, 936-70SP, 947D, 948D, 949, 956, 956D, 959D, 960D, 979, 979D |
| Veeco/VIC | -- | MS-45, MS-17, MS-30T, MS-40, MS-170, MS-40GT, MS-9, MS-40GT Plus, MS-18, MS-40GT Dry, MS-60 PLUS, MS-60, MS-60 Dry, MS-20, MS-40D, MS-50, MS-45 |
| Ulvac | -- | 901DS, 904D3, 904D4 |
Request Information
We offer expert rebuilds, remanufactured units, and technical assistance for your vacuum pumps. Select an option below so our team can help you as quickly as possible.
Pump Rebuild Pump Purchase Technical Assistance General Information
Request Pump Rebuild Information
* required
Request Pump Purchase Information
* required
Request Technical Assistance
* required
Request General Information
* required